Michele Zenga
Titoli dell'autore
On the Decomposition of the Gini's Mean Difference and Concentration Ratio
digital
In this paper we propose a decomposition for the Gini's mean difference of a real variate obtained as the sum of c variates observed on a finite population.
A partial ordering of dependence for contingency tables
digital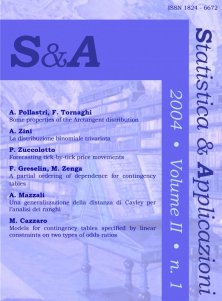 We introduce a new partial order according to the strength of dependence within the class of all contingency tables with given margins.
Distributive Compensation Ratio Derived from the Decomposition of the Mean Difference of a Sum
digital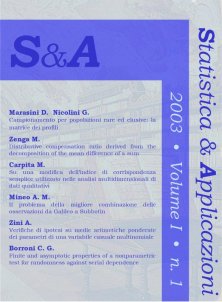 In this paper a distributive compensation index, based on the decomposition of the mean difference of a sum Y of the k variates X1, … , Xi, … , Xk , has been proposed.
Convergence of the Sample Mean Difference to the normal distribution: simulation results
digital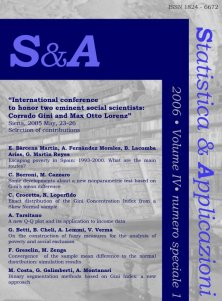 The present work aims to obtain the value of minimum sample size required by a good approximation by the normal curve for the sample mean difference.