Vanda Tulli
Author's titles
Distribution of the ratio of female income over male income
digital
There is a great discussion concerning the differences between the income of females and males. The purpose of the present study is to estimate the distribution of the ratio of female income over male income. The methodology to study the ratio in exam is based on the distribution of the ratio of two Dagum random variables with three parameters proposed in 2010 by Pollastri and Zambruno...
The distribution of the absolute value of the ratio of two correlated normal random variables
digital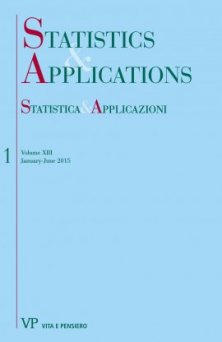 The aim of this paper is to study the distribution of the absolute quotient of two Correlated Normal random variables (r.v.s). This study may have many applications, as often the researcher expects a ratio to be positive or considers the sign of the ratio unimportant...
Browse the archive
Recent issues
Available online
2021

issues