Mamandur Rangaswamy Srinivasan
Author's books
Robust estimation in joint modelling for human intelligence
digital
format:

Article

| STATISTICA & APPLICAZIONI - 2020 - 2
Joint models under generalized linear mixed model framework have received lot of attention among researchers in the field of psychology to analyse data with more than one response variable. The presence of aberrant observations in the data may influence the estimation of parameters in the existing method of estimation such as maximum likelihood, quasi-likelihood...
Assessment of covariance structure in longitudinal analysis
digital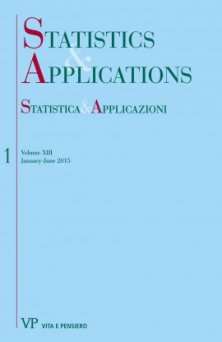 format:

Article

| STATISTICA & APPLICAZIONI - 2015 - 1
Linear mixed model with various covariance structures have become increasingly popular in longitudinal data analysis. In this paper estimation of parameters with distinct covariance structures using Maximum Likelihood (ML) and Restricted Maximum Likelihood (REML) methods are considered for evaluation of models using six information criteria, namely AIC, AICC, HQIC, BIC, CAIC and AVIC...