Vita e Pensiero
A Data-Driven Approach to Multivariate Monte Carlo Simulation
digital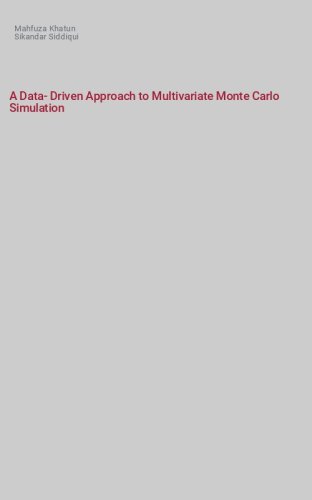 We describe a model-free, fully data-driven approach to simulating random draws from a continuous multivariate distribution. The proposed technique is an extension of the smoothed bootstrap which explicitly accounts for local differences in the dispersion of individual data points in the sample. Results from a number of simulation experiments suggest that in many cases, the procedure presented strikes a favourable balance between the conflicting objectives of adequately reflecting key characteristics of the underlying distributions and smoothing out the gaps between the individual data points in the sample...
Application of Nonparametric Stability Methods in Chickpea (Cicer Arietinum L.) Crop Under Diverse Environments
digital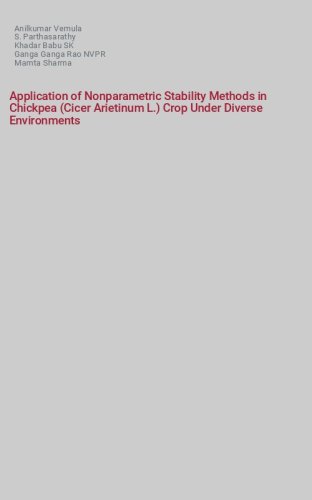 Apply different nonparametric tests for genotype x environment interactions (GEI) on 27 chickpea genotypes evaluated for Fusarium wilt across 10 environments. Results of nonparametric tests of Bredenkamp and Van der de kroon and parametric test of combined analysis of variance across environments indicated the presence of both crossover and non-crossover interactions of GEI...
STATISTICA & APPLICAZIONI - 2021 - 2
digital
Secondo fascicolo del 2021
Annual content
digital
Assessing dimensions of the city's reputation
digital
In social psychology, reputation has been studied with reference to different objects (individuals, brands, cities, etc.) and methodologically, measured discerning between its subdimensions. In this article, city reputation is operationally defined, by using the validated City Reputation Indicators scale...
Analysis of structural break in VAR (k) time series model: a bayesian approach
digital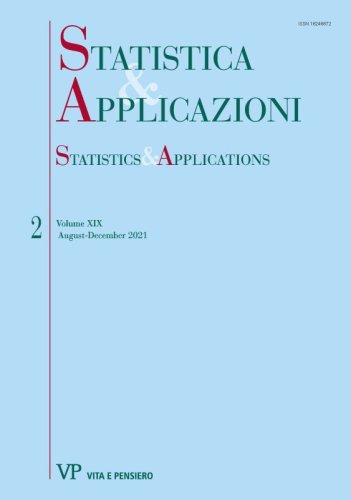 Vector autoregressive (VAR) model is the most popular modeling tool in macroeconomics. This study considers a Bayesian framework for VAR(k) model with a structural break in the mean. The structural change problem in VAR is of theoretical and practical importance in reference to the economic time series data...
The evaluation of credit risk using survival models: an application on Italian SMEs
digital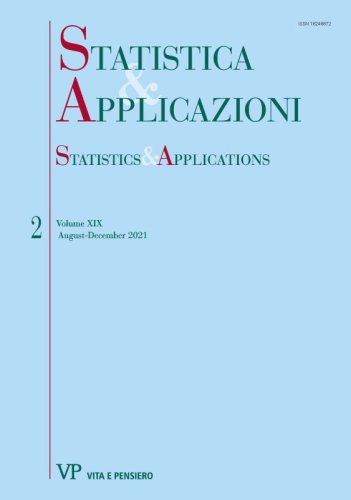 The financial literature proposed many contributions to measure the credit risk, in this work a survival approach is proposed to reach this purpose. Having available the survival times for each credit line, the choice was oriented to survival models to evaluate the pathological death of the loan...
A statistical assessment on abrupt change and trend analysis of rice production
digital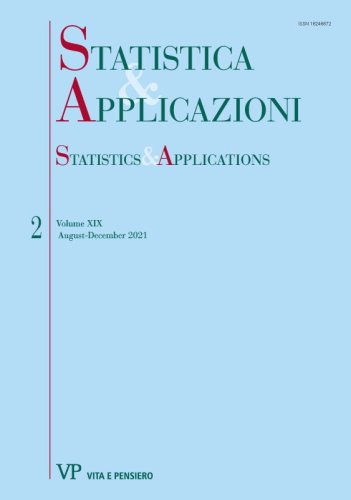 The most common method for studying historical data is to use regression methods and predictive modeling on time series data. The parametric methodology for time series data analysis is a customary method when the data are available on a continuous scale. However, most of the time, the data availability may be on a categorical or ordinal scale. Hence, the nonparametric methodology is more rational in handling time series data. This study considers two prominent non-parametric methods, namely Pettitt's test and Buishand's range test...
STATISTICA & APPLICAZIONI - 2021 - 1
digital
Primo fascicolo del 2021
Decomposition by sources, by subpopulations and joint decomposition by subpopulations and sources of Gini, Bonferroni and Zenga 2007 inequality indexes
digital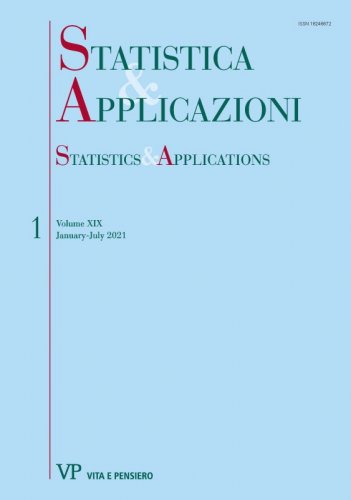 Recently, the authors have illustrated the decompositions by subpopulations of the Gini (1914), Bonferroni (1930) and Zenga (2007) inequality measures. These decompositions were illustrated by a numerical example involving non-overlapping subpopulations and by a numerical example involving overlapping subpopulations...
Browse the archive
Recent issues
Available online
2021

issues