Un metodo non parametrico multi-aspetto per la valutazione dell'esperienza universitaria
digital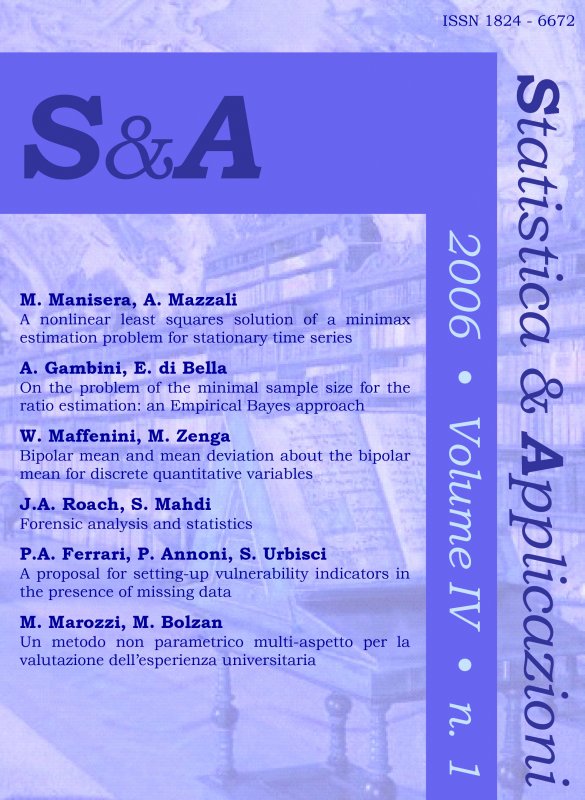 Ebook format Pdf readable on these devices:
The University experience is central in the life of the young. Universities should provide a high level student support. To this end, a careful evaluation of university services is necessary. This evaluation is complex because it involves many aspects. Therefore, a multi-aspect nonparametric method which allows to combine several partial evaluations is used. The method is applied to data from a sample survey conducted on students of the University of Padova that are at the end of the study process. In the paper we consider the quality of many services, such as registrar's offices, the structure of exams, student socialization and reached skills.
Authors biography
Marco Marozzi
, Dipartimento di Economia e Statistica – Università degli Studi della Calabria – via P. Bucci, Cubo 0c, 87036 Arcavacata di Rende (CS) (e-mail:
marozzi@stat.unibo.it)
.
Mario Bolzan
, Dipartimento di Scienze Statistiche – Università degli Studi di Padova – via C. Battisti, 241/243, 35121 Padova (e-mail:
mbolzan@stat.unipd.it)
.