Random variate generation from Multivariate Exponential Power distribution
digital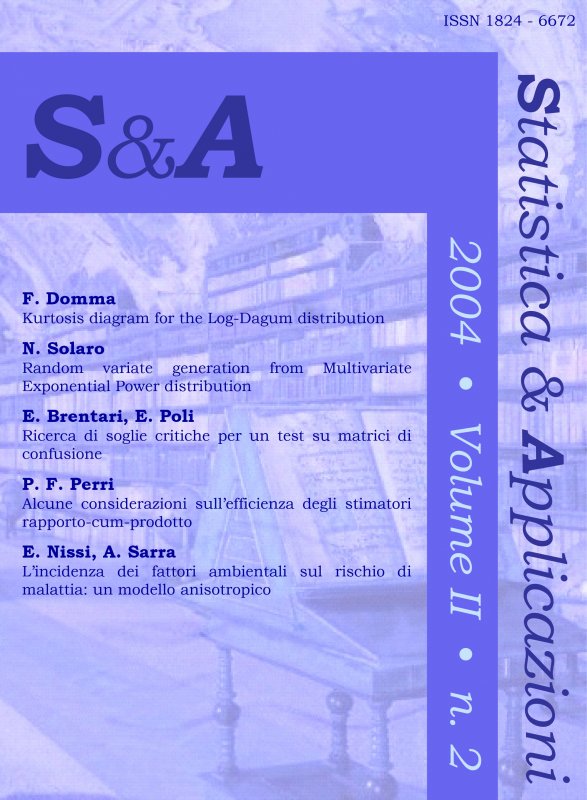 Ebook format Pdf readable on these devices:
In this paper two procedures for random variate generation for the family of Multivariate Exponential Power (MEP) distributions are developed and then compared. By conveniently expressing MEP distributions in terms of mixture of random variables, a simple and fast procedure based on transformation approach is proposed. Another procedure, based on a general acceptance-rejection (AR) technique for multivariate orthounimodal densities, is considered. As expected, the transformation-based procedure is considerably less time-consuming than the other one. Furthermore, this study allows us to evaluate to which extent generalizations of AR methods could be computationally less efficient than a transformation one for the type of multivariate distributions considered.


Keywords: acceptance-rejection method, multivariate elliptical and symmetric distributions, multivariate orthounimodal distributions, transformation method.
Author biography
Nadia Solaro, Dipartimento di Statistica – Università degli Studi di Milano Bicocca – via Bicocca degli Arcimboldi, 8, 20126 MILANO (e-mail: nadia.solaro@unimib.it).
Browse the archive
Recent issues
Available online
2004

issues