Maximum likelihood estimator of the shape parameter of the weibull distribution using ranked set sampling
digital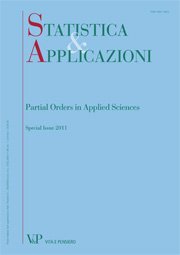 Ebook format Pdf readable on these devices:
In this paper, we will consider the (maximum likelihood estimators) MLEs of the shape parameter p of the Weibull distribution when the scale parameter is known using (simple random sample) SRS and (ranked set sample) RSS. Some properties of these estimators will be given and a comparison between them using bias and (mean square error) MSE will be done using simulation. Also, the asymptotic distributions of the MLEs based on SRS and RSS will used to construct asymptotic confidence intervals for p. A simulation study is used to compare these confidence intervals via their expected lengths and their coverage probabilities. It appears that the MLE based on RSS can be real a competitor using SRS in all the cases considered above. A real data set is used for illustration.

Keywords: Scale Parameter, Shape Parameter, Weibull Distribution, Maximum Likelihood Estimator, Bias, Mean Square Error, Asymptotic Confidence Interval, Expected Length, Coverage Probability.
Browse the archive
Recent issues
Available online
2013

issues