Statistical analysis of customer lifetime value: a case study on telecommunications data using SAS
digital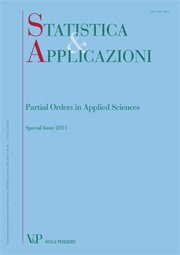 Ebook format Pdf readable on these devices:
Customers are important intangible assets of a company, but they are not equally remunerative. Therefore, to identify profitable customers, it is necessary to use a disaggregated metric called customer lifetime value (CLV). This metric represents the present value of all future profits generated by a customer. Using a known formula, it is possible to calculate customer lifetime value taking into account the survival probability of each customer. Therefore, in this paper we develop a statistical analysis of CLV using SAS. To illustrate this method we present a simple case study related to a telecommunications company. In particular, we start the study by analyzing the distribution of customers and revenues (a component of CLV) with respect to geographical area and size of customer. We continue with an analysis of the distribution of CLV with respect to the above factors, and this allows us to make a comparison, on average, with the distribution of revenues. Finally, we estimate a regression model to detect the factors affecting CLV, thereby obtaining interesting results.

Keywords: Churn Prevention, Customer Retention, Telecommunications Sector, SAS.
Browse the archive
Recent issues
Available online
2013

issues