Verifiche d'ipotesi su medie aritmetiche ponderate dei parametri di una variabile casuale multinomiale
digital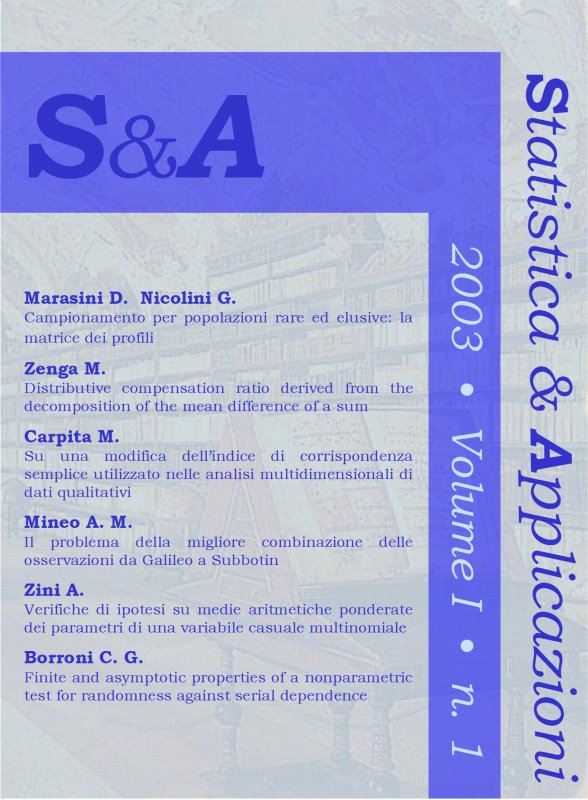 Ebook format Pdf readable on these devices:
In this work the hypothesis testing problem that a weighted mean of the probabilities of a multinomial distribution does not exceed a target value, with unilateral alterative will be studyed. Two kinds of tests will be considered: an "analigical" test and a likelihood ratio-based test. The former, though not asymptotically similar, turns out to be useful in finding the sample size when both error probabilities are fixed. The latter, which is asymptotically optimal, is good when the sample size is not less than 50.


Keywords: Distribuzioni esatte , Rapporto di verosimiglianza, Stimatore BAN.
Author biography
Alessandro Zini, Università di Milano-Bicocca, e-mail:alessandro.zini@unimib.it.