Kurtosis Diagram for the Log-Dagum Distribution
digital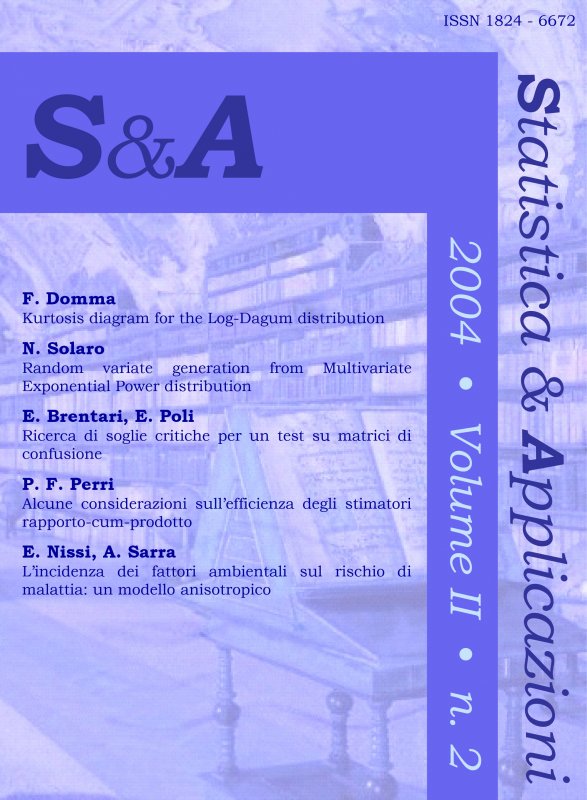 Ebook format Pdf readable on these devices:
The aim of this paper is to study, through the kurtosis diagram proposed by Zenga (1996), the kurtosis of the log-Dagum distribution. In particular, we analyse how changes the kurtosis on the left and right side of the distribution when the parameter β changes, having fixed the median and absolute mean value from the median. We prove that the kurtosis depends only on parameter β and we show that a reduction of the kurtosis on the left side of the diagram and an increse of the kurtosis on the right side of the diagram occours when β increases.


Keywords: Log-Dagum distribution, kurtosis diagram, symmetric and asymmetric distribution.
Author biography
Filippo Domma, Dipartimento di Economia e Statistica – Università degli Studi della Calabria – via Ponte "P.Bucci", cubo 0C, 87036 Arcavacata di Rende (CS) (f.domma@unical.it).
Browse the archive
Recent issues
Available online
2004

issues