L'uso delle misure di Rasch nei modelli multilivello per la valutazione di un servizio
digital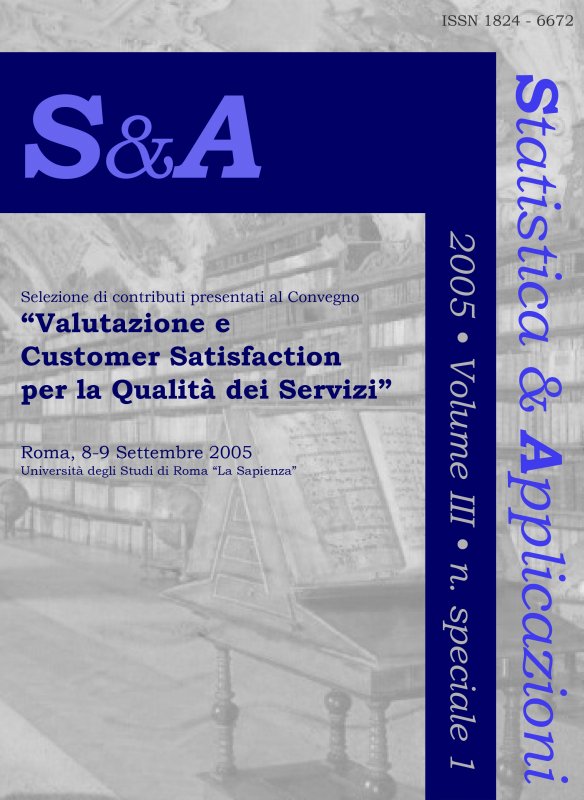 Ebook format Pdf readable on these devices:
Frequently, in social and political context, an important problem is the assessment of public sector activities (typically education, health, social services) in order to compare institutions or operators. One way to evaluate service quality is to consider ''appreciation'', i.e., the quality of the service as perceived by users. This is usually performed by collecting users' responses to several items of a questionnaire. The Rasch model, introduced originally in psychometrics, can be used to analyse users' responses and allows the association of a measure of "quality" to each item and a measure of "satisfaction" to each user. The aim of this paper is to introduce users' measures obtained by the Rasch model into a multilevel analysis, to study relations between users' satisfaction and other variables included in a hierarchical structure. An application to student satisfaction in university courses is then proposed.


Keywords: Rasch models, multilevel models, ordinal data


Authors biography
Maria Chiara Zanarotti, Istituto di Statistica – Università Cattolica del S. C. di Milano – largo A.Gemelli, 1, 20123 MILANO (e-mail: chiara.zanarotti@unicatt.it).
Laura Pagani, Dipartimento di Statistica – Università degli Studi di Udine. – via Treppo, 18, 33100 UDINE (e-mail: pagani@dss.uniud.it).
Browse the archive
Recent issues
Available online
2005

issues